Afterwards
I didn't think it would be like this. I remembered hearing the banshee scream and seeing Sheila fall over. Then everything went black. I figured I'd be waking up to fluffy clouds and pearly gates. Either that, or flames and pitchforks. I was really hoping for the clouds, honestly.
What I didn't expect was to find myself sitting on an oversized sofa in a waiting room. A little coffee table sat in front of me, bearing a neat array of sports and news magazines. Bland landscapes decorated the walls. I heard the faint plinking of piano music wafting from a hidden speaker.
A frosted glass window slid open, and a smiling attendant poked her head out. "Hello, would you sign in, please?"
"Oh, sure," I said, standing awkwardly and approaching the window. "Erm, I wonder, are you…?"
"Cindy," she said, smiling even more brightly. "Afterlife Services."
"Ah. So I am…actually…."
"Deceased, yes." Cindy's smile didn't even flicker. "If you would just sign here, please, and initial there….thank you! One of our associates will be with you shortly!"
"Thanks," I said, sitting back down. The window slid neatly closed. I didn't think this was the Bad Place. People usually didn't smile there, from what I'd heard. So, this was heaven.
I leafed through the magazines. I was disappointed to find that they were all extremely outdated. On the bright side, it looked like the U.S. had a decent chance against the Soviet hockey team this year.
There was a door on the far wall, at a right angle from the window. I kept expecting it to open up and someone to call me. It stayed resolutely closed. I finished going through the magazines. There wasn't anything else around to read. I did see a television in the corner, but it wasn't running, and I couldn't find the remote.
I tapped on the window. "Hello!" Cindy said again. "Jane, is it? Someone should be with you momentarily!"
"Yes, about that…" I said. I wasn't worried. Not quite yet. "I can't seem to get the television to come on."
"Ooh, I'm sorry," Cindy said, looking sincerely crestfallen. "We've been meaning to fix that for days. I'll send a message to Afterlife Services Maintenance and they'll get to it shortly. In the meantime, would you care for a beverage?"
I hadn't felt thirsty until then, but it had been a while. "Sure," I said. "Water's fine."
More time passed. No one from Maintenance appeared. Cindy had kindly given me a plastic cup with water and two ice cubes. The cubes melted. I finished the last bit, and realized I had a new problem. I tapped on the window again. "Hello!" said Cindy. "One of our associates-"
"Will be with me shortly," I finished. "Yeah. Where's the bathroom?"
"Unfortunately, there isn't access to a functional restroom on this floor," Cindy said. "But once your processing is complete, one of our associates will be happy to escort you!"
"And when will that-"
The window slid shut. I waited. It occurred to me that there wasn't a clock anywhere in the room. The piano music kept repeating the same two chords over and over again. I tapped on the window for a third time. It didn't open. I banged hard on it, panic rising. I seriously considered using the coffee table as a battering ram, but when I pulled, it wouldn't come loose from the floor. I hurled a magazine at the window.
No one answered. Ever.
Now I knew exactly where I was.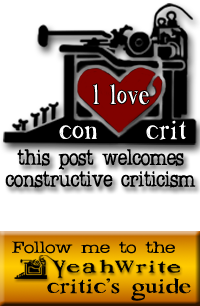 This story is part of the ongoing adventures of Jane the Igor. Thanks for reading!